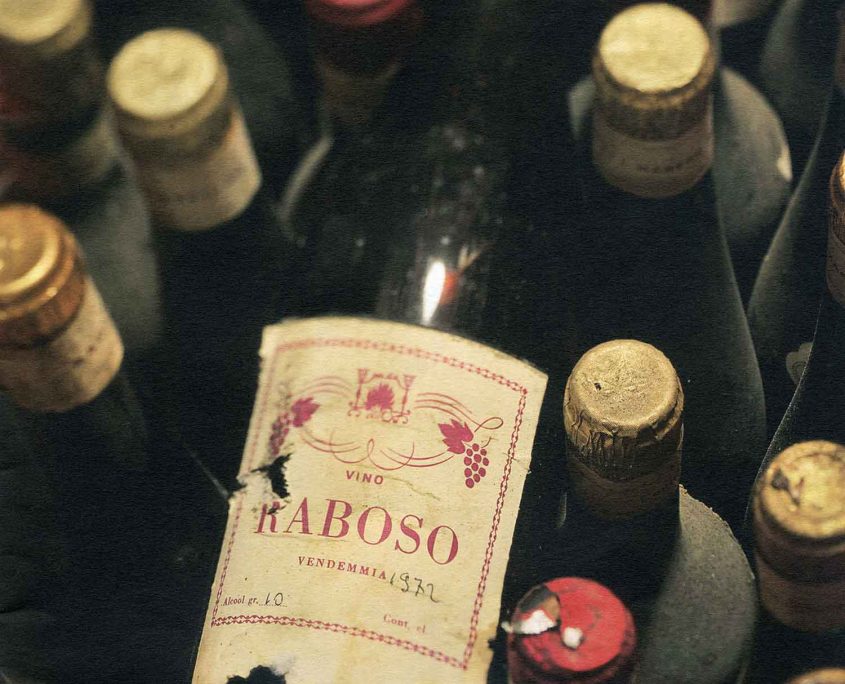 Raboso del Piave wine is the symbol of the area of the same name, with protected origin denomination. The ancient vines followed the long journey of the Heneti people, who were later called the Paleoveneto people, from their homelands to the plains in the northern Adriatic gulf. Centuries later, after the fall of the Roman Empire, Raboso del Piave was rediscovered and became one of the most sought after wines in the vast trading markets and the life of the Venice Serenissima Republic.
While the Venetians might enjoy this heavenly nectar, Raboso is effectively cultivated on the inland plains, in the lands surrounding the River Piave.
It is a land famous for its fruits, first and foremost its vines. Nothing has changed since then, the vines are still cultivated there with new knowledge being passed down from father to son, looked after them with the same loving care, famous for their flavour which never fails to please.
The late 19th century and early 20th century were the toughest years, with the arrival of devastating diseases (mildew, downy mildew and vine louse), and after the desolation of the countryside after the Great War, Raboso vines with their tough rustic strength, managed to survive and became the most widespread in the Treviso plains.
However, during the Second World War, Raboso del Piave began to lose ground, and there was a turnaround in trends and for several years cultivation of this vine fell from 90% to 5%. Only in the mid 90s did the Piave area see a new birth of its famous Raboso.
So it was back to the roots, exploiting all the intuition of the expert and courageous vine-dressers, supported by the research world: the Conegliano Oenology School, Padua University and the Vine-Cultivation Research Centre.

… 
D

istinct 

C

haracter
Raboso are native, rustic vines and the first to shoot and the last to have its fruit harvested. The secret lies in the soil: gravelly, clay soils in the ancient exposed river beds and flood plains between the river and its banks, where they ripen under the burning sun and the air of the nearby sea.
The grapes are harvested after they are left to over-ripen on the vines. Wine making requires sufficient maceration on the skins, which are left to dry on grids, the wine is then refined in oak barrels for about three years before being served on the tables of wine experts.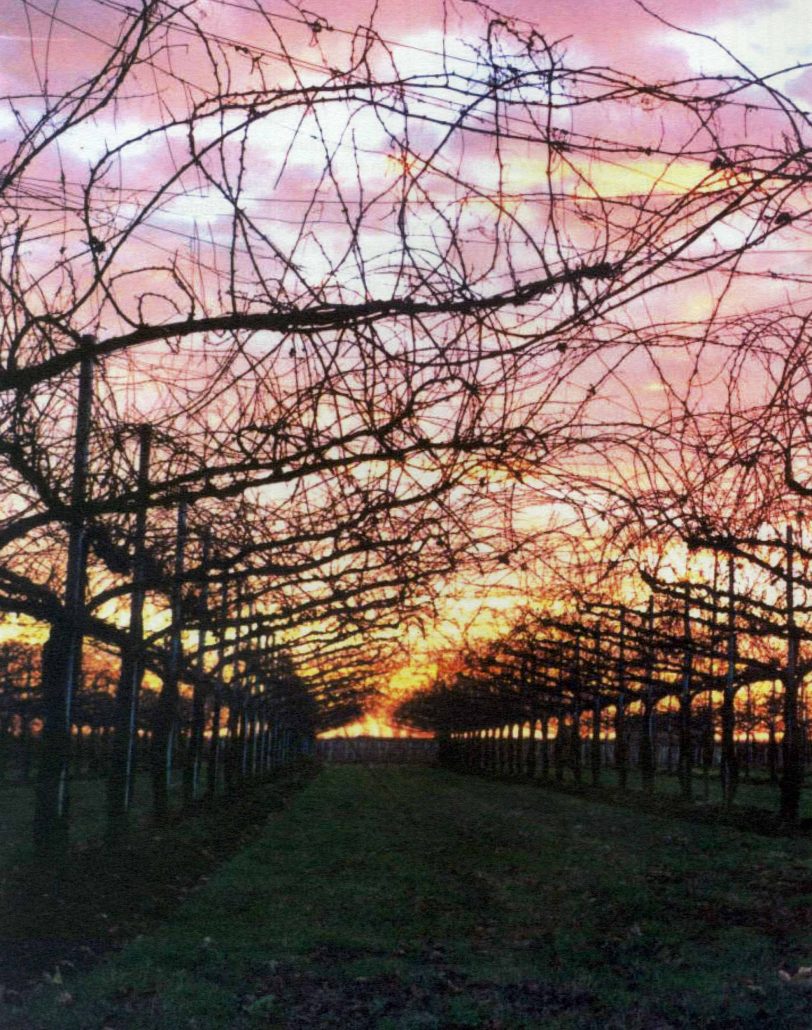 … tra 
T

he perfect marriage between colour and flavour
Raboso has conserved its male character, intense colour, bouquet of flowers, wild berries, meadow violets and strong notes of morel cherries. It has a heady, very rich and complex bouquet.
Raboso is ideal with red meat, game, cheese, and an ideal wine to sip during a convivial evening among friends.
https://www.villaalme.it/wp-content/uploads/2016/03/bottiglie-raboso.jpg
1925
1500
ugriffo
//www.villaalme.it/wp-content/uploads/2019/12/logo_villaalme_new-1-640x220-300x103.png
ugriffo
2019-12-24 16:32:23
2019-12-24 16:39:35
The Raboso's History Ancient memories ... Modern pleasure