"I love sharing my love for this ancient and generous land with my friends and Villa Almé was conceived with this Idea, to teach those who have never been here before the ancient traditions of a Veneto that is still partly unknown, but which has often been at the centre of European events throughout history. I can suggest an endless array of itineraries and in the evening my guests would find me here, to welcome them back with a glass of good wine, perhaps a chat by the fireside in the winter, or to spend an evening on the portico on a warm summer evening. the next day, after a good night's rest in the silence of the countryside, other unusual meetings, unexpected wonders to see and intense emotions…"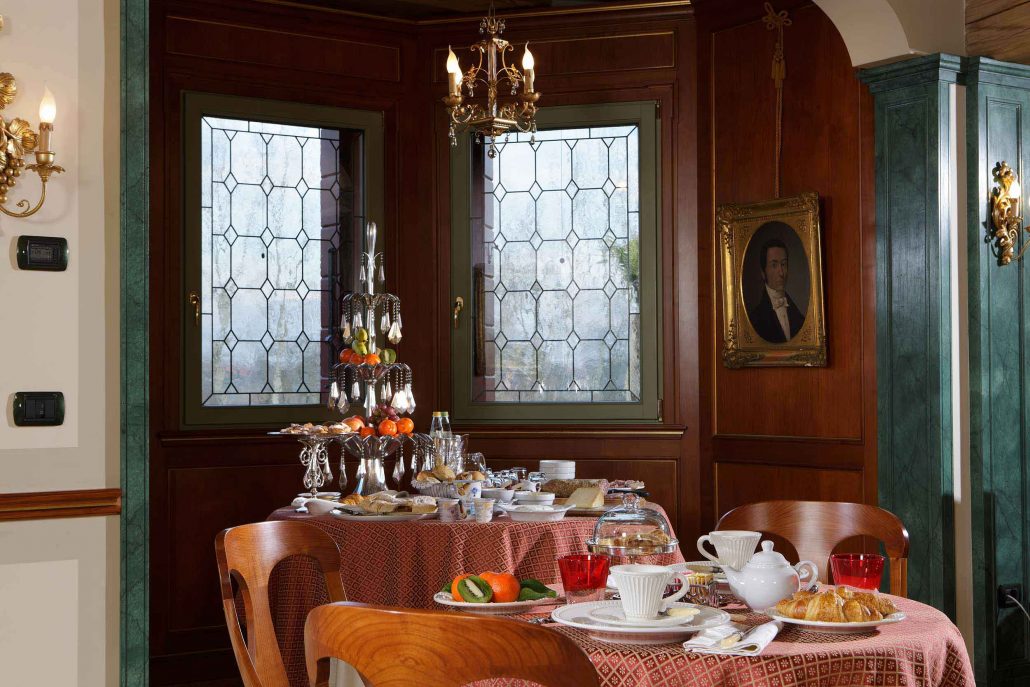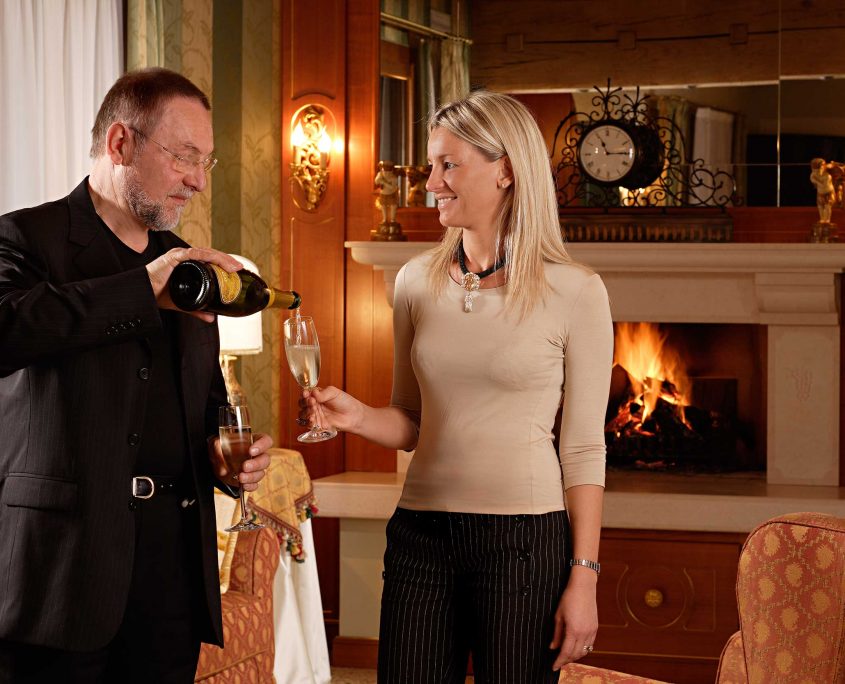 Like an old estate mansion, Villa Almè rises out of the green countryside, washed by the waters of the River Ràsego, a river with an ancient name of Longobard origins. The architecture is ideal for its setting, with a distinctive sequence of three roofs, a spacious portico and warm red brick walls.
Inside there is the large hall with a late 1700 baroque style atmosphere, with the warm wainscoting, Murano glass lamps, precious antiques and Venetian terrazzo flooring, on one side it leads to the elegant lounge with an open replace, and on the other to the impressive cellars and fascinating rooms for processing, maturing and ageing the wine.