In 1995 Giuseppe Vizzotto bought his first plot of land in Mansuè, located in the east Veneto area between the rivers Livenza and Piave, to which he gradually added others.
Twenty-two hectares are covered with the characteristic geometrically planted
vineyards that bury their roots into the clayey alluvial soil typical of this land that has been worked and naturally adapted to vine growing.
The vine-growing and wine-producing enterprise has been growing year by year.
Villa Almè has a fully-equipped winery boasting state-of-the-art technology.
The production comes from totally replanted vineyards where great attention is paid to cultivation methods without losing sight of the organizational and production principles that ensure constant product quality.
In addition to vinification the winery also ages red wines, such as the typical RABOSO PIAVE, in wooden casks.
Raboso, a wine from the Veneto region with a decisive character, which has a long and old tradition behind it, is making a highly successful comeback.
The Veneto peoples consider it a wine of commemoration or of nostalgia.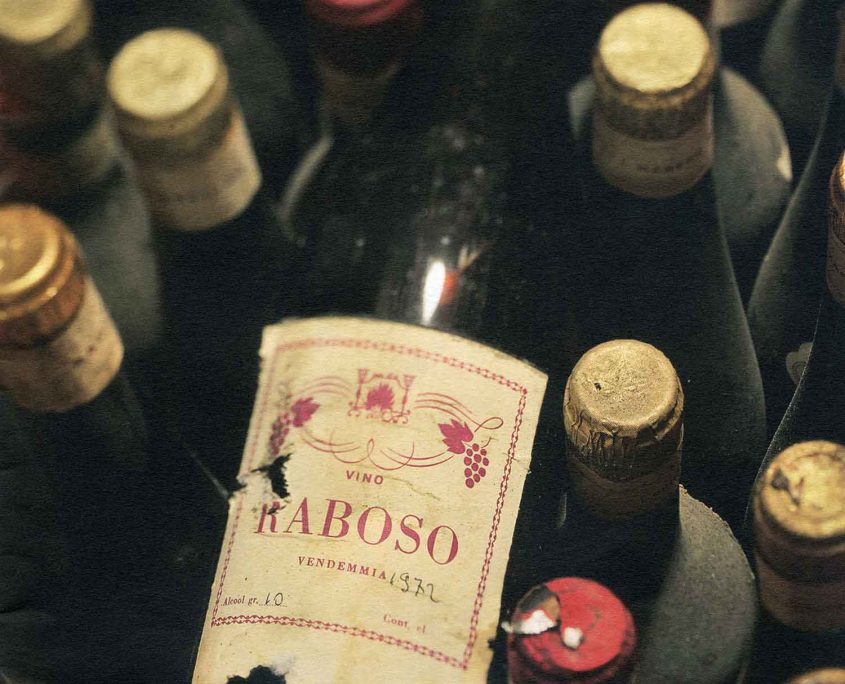 Vine growing and wine production have been carried out between the rivers Piave and Livenza for time immemorial.
With the wealth of experience and tradition accumulated over the years plus modern vinification techniques, production has reached top levels.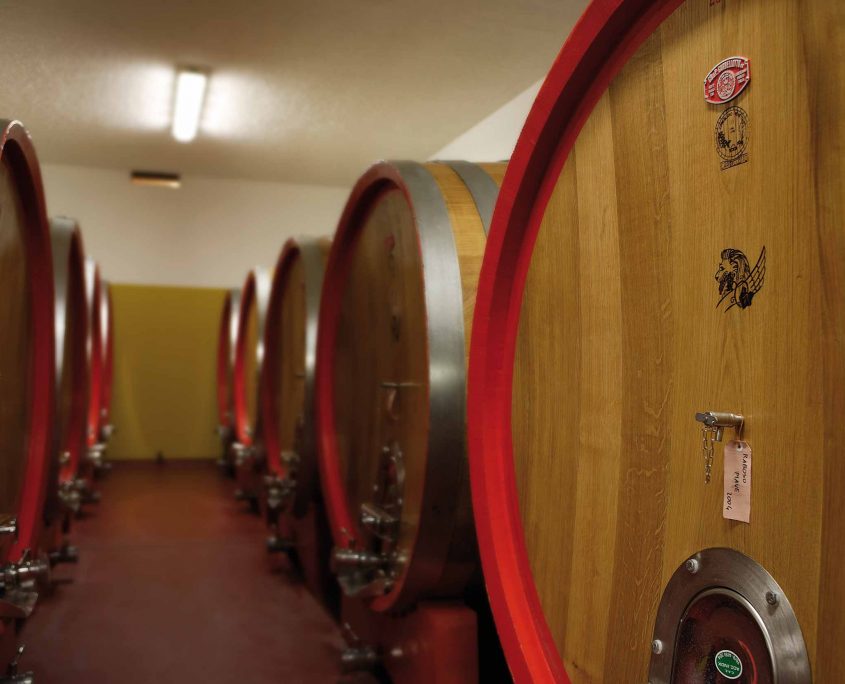 Raboso del Piave is produced in the province of Treviso and in parts of the province of Venice. It is made from two different varietals: raboso del Piave and raboso Veronese. The first is autochthonous, while the second has been in the Veneto region for at least two centuries. The wine is a deep ruby red that with ageing tends to turn to a garnet colour; the bouquet is fragrant, marked, typical, with hints of violet and sometimes marasca cherry, which are accentuated with age; the flavour is dry, austere, aromatic, with just the right touch of tannin and a slightly acidic underlying taste.
It must be aged for a minimum of three years, at least two of which in barrels, and have an alcohol content of no less than 11.5% vol.
It would seem that its name comes from that of the river Raboso, a tributary of the river Piave, or from the dialect word "rabioso" referring to the sharp and astringent nature of the grape from this type of vine species. It is, however, a wine with an important history. It is documented in 1885 that it was being sent abroad and was particularly appreciated in England.
Raboso del Piave is not an easy wine because it can sometimes be "touchy", somewhat harsh, unrefined, but when it comes from a great production then it becomes suave, especially if obtained from grapes left to dry.