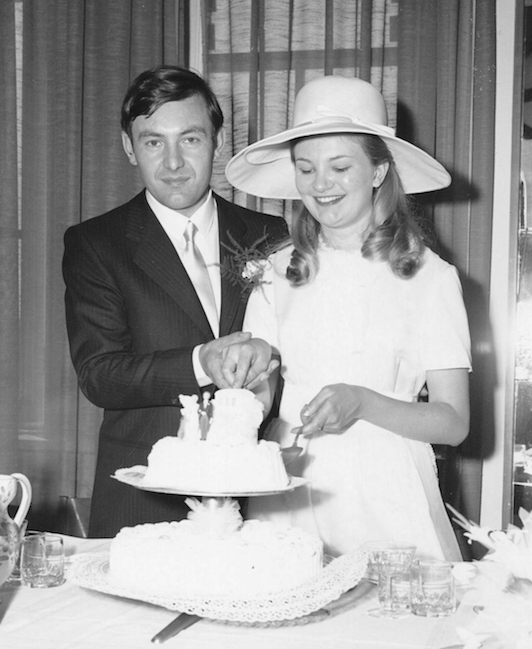 I christened this splendid project Villa Almè in tribute to my wife, Almerina. She chose all the interior furnishings, all the accessories and fabrics, and the nal result is so harmonious and pleasant thanks to her inborn good taste and passionate search for antiques that perfectly blend in with the spirit and design of the villa.
Each detail is a recollection, an emotion, a sentiment. I wanted a wood vault ceiling in the cellar like churches used to have, and underground for ageing, but also somewhere comfortable for sampling, so I wanted opus signinum plaster like they used to use in Venice, with typical Venetian style furniture. Above all I wanted Villa Almè to be somewhere we could experience the essence of this land, where excellent wine is made and also where we welcome our guests from all over the world.
I've always liked the idea of letting people from far o lands know about my world, to try and transmit some of the love I feel for it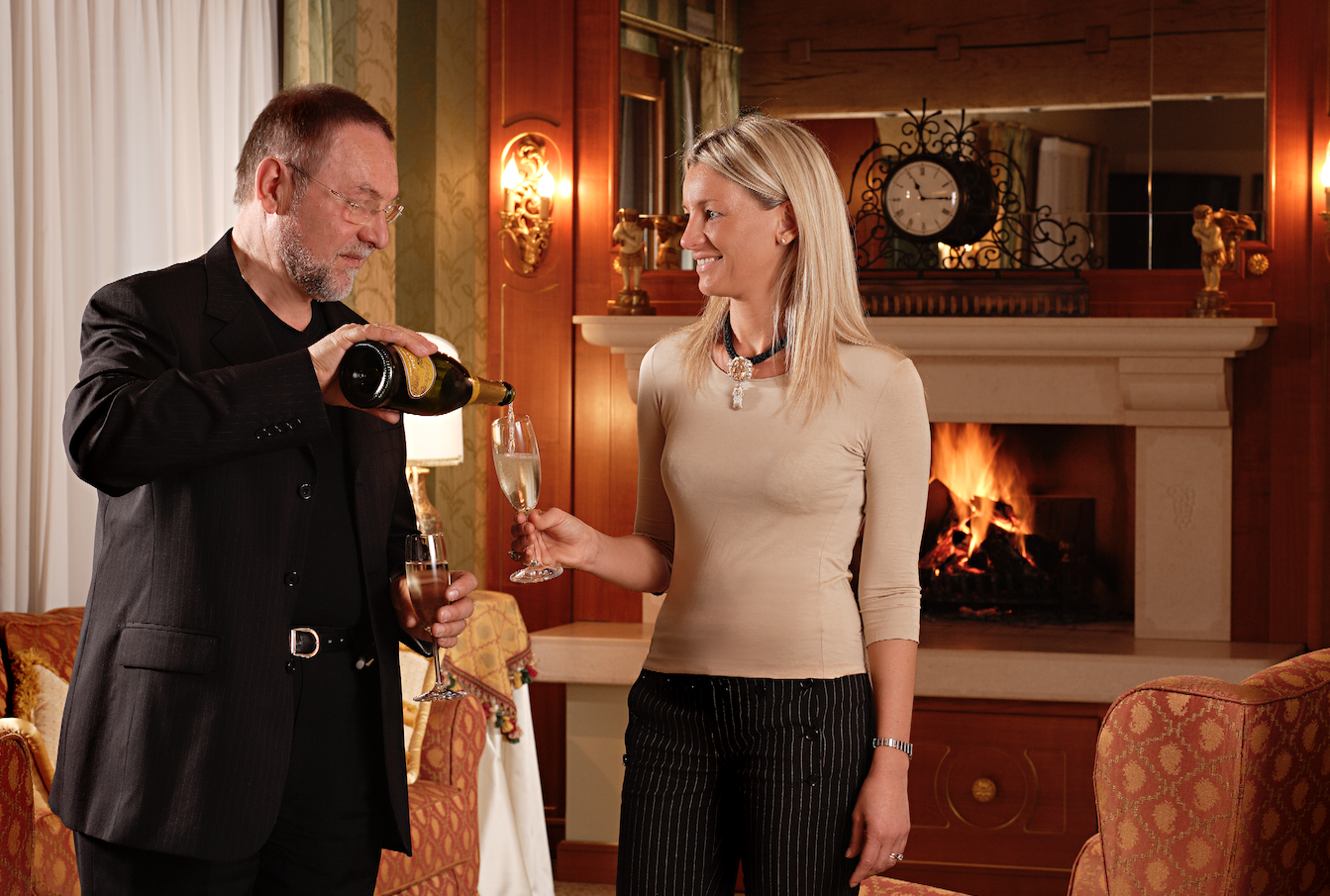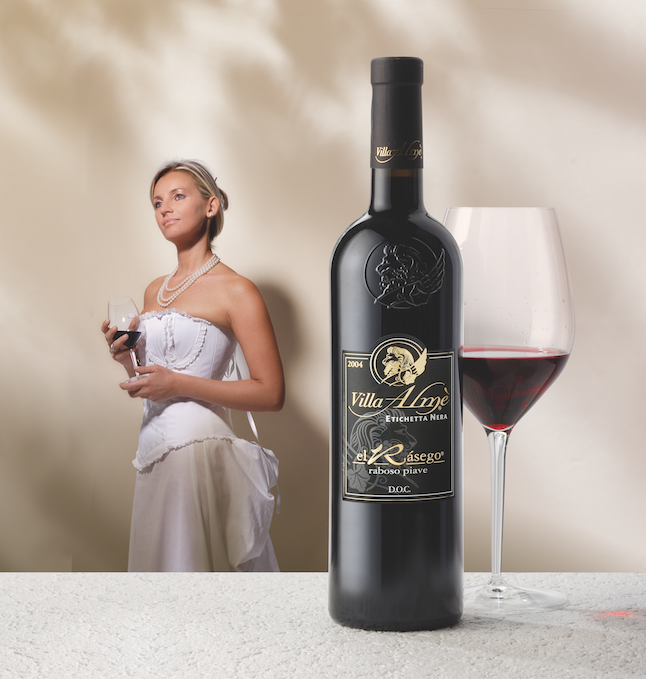 G

iuseppe,

B

epi for the friends
"I love sharing my love for this ancient and generous land with my friends and Villa Almè was conceived with this Idea, to teach those who have never been here before the ancient traditions of a Veneto that is still partly unknown, but which has often been at the centre of European events throughout history. I Can suggest an endless array of Itineraries and in the evening my guests would find me here, to welcome them back with a glass of good wine, perhaps a chat by the fireside in the winter, or to spend an evening on the portico on a warm summer evening. the next day, after a good night's rest in the silence of the countryside, other unusual meetings, unexpected wonders to see and Intense emotions…"
A Great Welcome True to Traditions
Like an old estate mansion, Villa Almè rises out of the green countryside, washed by the waters of the River Ràsego, a river with an ancient name of Longobard origins. e architecture is ideal for its setting, with a distinctive sequence of three roofs, a spacious portico and warm red brick walls.
Inside there is the large hall with a late 1700 baroque style atmosphere, with the warm wainscoting, Murano glass lamps, precious antiques and Venetian terrazzo ooring, on one side it leads to the elegant lounge with an open replace, and on the other to the impressive cellars and fascinating rooms for processing, maturing and ageing the wine.